"Death, taxes and childbirth! There's never any convenient time for any of them." So says Margaret Mitchell, author of Gone with the Wind, and you know, it's a true statement.
It's tax season, so let's dive in. Into the numbers? Nope, not here. Let's dive into the language of money.
When should "money" be written in the plural form "monies"? When should we talk about "the amount of" something versus "the number of" something? Yep, there's a difference. And lastly, what is the language equation that baffles math minds everywhere where the plural plus the plural of this money term equals the singular form? (You've probably heard me talk about this last one before, but it's one of my favorite math equations. I can't help but bring it to my podcast.)
This is season 2, episode 6 of the Words You Should Know podcast
---
Season 2, Episode 6 – All the Honeys Makin' Money — or is it "Moneys"? "Monies"?
Podcast: Play in new window | Download
Subscribe: Apple Podcasts | Android | Google Podcasts | Stitcher | RSS | More
Approximate transcript:
Here's a thought: when Destiny's Child sang, "All the honeys that making money, throw your hands up at me," were they annoyed that "honeys" and "money" didn't make an exact rhyme? Were they right to say "money" and not "moneys" or "monies"? Did they miss an opportunity for poetic perfection? Am I over-analyzing things again?
Hold that thought, early-Beyoncé fans. Do you know the difference between "money" and "moneys" and "monies"?
The good news here—for all of us—is that Beyoncé, Kelly, and Michelle were absolutely right in their use of "money." This is an example of a mass noun, which often refers to an uncountable abstract. We're talking about the idea of cash or capital, not a specific amount of dollars or cents. There's a plurality that's understood in "money," which is what often confuses people about the uses of "moneys" or "money."
So here's the rub:
For the majority of us, the only word we ever need to use is "money." The plural forms are sometimes used in the legal or financial worlds when specifying individual sums of money, but the correct form is arguable. While many style guides still recommend "moneys," "monies" has been gaining popularity and is found most commonly today. If you are in a field that uses the plural form, I'd recommend "monies"; however, my true recommendation is just to keep things simple and go with "money."
As for "All the mommas who profit dollas," I'm not even going to touch that. Thus ends today's grammar note via a flashback.
There are lots of words we use every day that have subtleties that most people never learned. The usage differences between "an amount of" and "a number of" fall into this category. Much like farther/further or less/fewer, the correct use comes down to measurability—specifically count-ability in this case.
Here's today's lesson:
"Amount of" should be used when referring to uncountable things.
"Number of" should be used when referring to things you can actually count.
For example:
There's a great amount of wisdom that readers can glean from blogs these days. A great number of my favorites teach me new things every day. Wisdom is not countable. Blogs are.
I should add in the an extra note about "a quantity of," which follows "number" in that it only refers to countable things. There are more differences there, but we'll save it for another day. Quality over quantity, right?
And finally…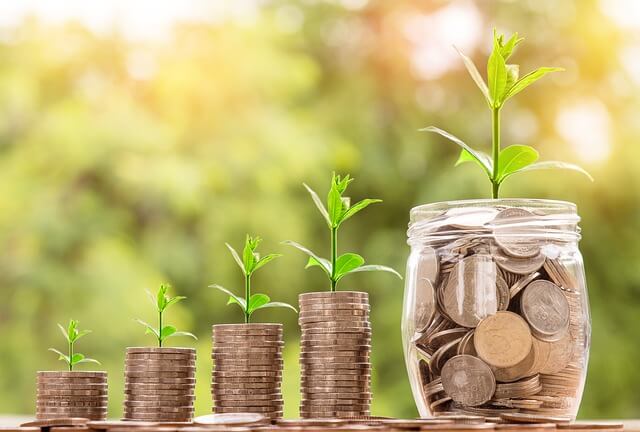 Let's be wild today and think about an equation.
Singular + Singular = plural
That's simple, right? No one would argue that.
Hedgehog + Hedgehog = Hedgehogs
Book + Book = Books
However, sometimes, the addition of an "s" is not as simple as differentiating singular and plural. Let me mess with your brain here. The following equation is also correct:
Costs + Costs = Cost
Whoa. Mind-blowing, right?
A client came to me with this question earlier in the week, and I thought it was a great one. "Cost" in its singular form refers to the sum of a total group; "costs" refers to all of the pieces within that group. For example, "the cost of a service includes material costs and labor costs."
From legal contracts to discussions of budgets, the difference between "cost" and "costs" often befuddles people. But no longer you, savvy reader. No longer you.
Maybe nothing can be certain but death and taxes, but you can at least get your words right.
Using part of a tax refund to bulk order a book to share with everyone you know and love is always another option. Call it employee development. Call it preparedness for the next time you don't have a gift on hand. Call it making an author ecstatic.
But you know what, you all already make me ecstatic. That's hard to measure with numbers too—no matter how you spell it.
---
Join 775+ subscribers and sign-up for my writing and editing email newsletter for more language tips and trivia like this.
If you like what you've been hearing, don't forget to subscribe to this podcast (via Apple Podcasts, Android, Google Podcasts, Stitcher, or RSS) so you'll never miss out on another word you should know. Many thanks to those of you who have taken the time to rate my show on iTunes or wherever you listen.
Words. Language. Communications. You've got this.