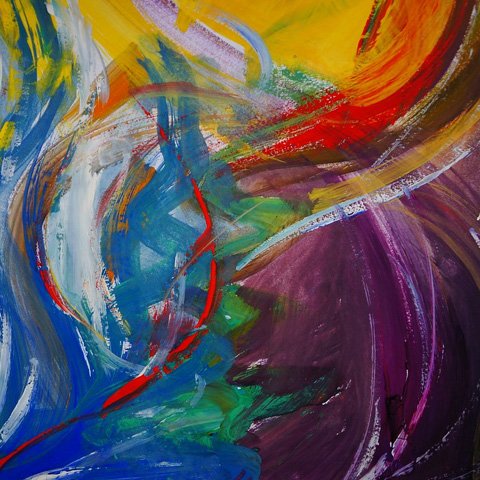 With an opportunity for a solo art exhibition, Sylvie Winston knows she has the chance to reclaim her life for the better, but just as she lifts her boar's hair brush to a new canvas, someone else has decided that she isn't fit to survive. She becomes a target of a family trying to restore America to greatness and cleanse the world of people like her, people considered possessed, feeble-minded, or insane for centuries—maligned, experimented upon, colonized, and sterilized.
Held at gunpoint, kidnapped from her safe space in an art gallery, driven to unravel the puzzles of Lewis Carroll's Wonderland and the history of eugenics in Virginia, Sylvie has the opportunity to end decades of murders if she can only stay alive. Her angry but still protective ex-fiancé, Miguel, is determined to help, joining her in her travels and her rabbit holes of research, but his actions only show them both that a knight in shining armor is the last thing a girl like Sylvie needs.
(Career Press, 2017)
"Is it a dash or a colon here? Should I write first person or third? Is it already or all ready? In this handy manual, grammar guru Kris Spisak offers us her thoughts and tips on the writing questions that dog every writer's life. You'll want to keep a copy on your desk."
-Meg Medina, National Book Award and Kirkus Award Finalist (Burn Baby Burn, Candlewick Press, 2016) and Pura Belpré Award winner (Yaqui Delgado Wants to Kick Your Ass, Candlewick Press, 2014)
"Kris Spisak's delightful, breezy take has dark powers that give a [grammar] rookie like me fingers instead of left thumbs, light instead of fog."
–Kevin Smokler, Author of Brat Pack America: A Love Letter to 80s Teen Movies (Rare Bird Books, 2016)

When their Ukrainian grandmother is lost on a trans-Atlantic Flight, a Pinterest-addicted supermom and her Bohemian sister are swept into a quest across eastern Europe to find the woman who had always told more tales than truths.
From Poland to Slovakia to Hungary and beyond, Larissa and Ira navigate the steps of Ukrainian folk dance, the cliff-side paths of Slovak Paradise National Park, "sextremism" feminist movements, and the face of Romani discrimination, all for the sake of chasing who they're starting to believe is a true Baba Yaga.
Understanding their Ukrainian roots has never been more clear.