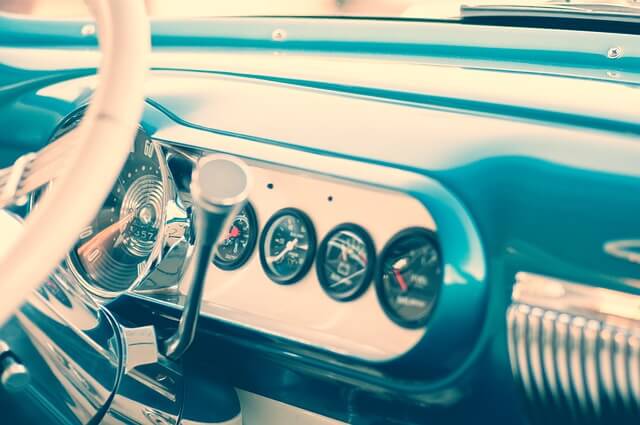 If you want to go zero to sixty in a matter of seconds, speed-racer, you're going to have an eye on the tools on your dashboard. Your speedometer, your odometer, your tachometer—these are all types of what?
You've probably got a handle on "gag," "gaggle," and "gouge," but when it comes to "gage" and "gauge," which both rhyme with "age" and "sage," there's often a moment of pause.
Perhaps I just made things worse by giving "age" and "sage" as the comparable words.
Remember:
"Gauge" is probably the word you're looking for on most occasions. It can be either the tool that displays a measure of some kind—like an air gauge, speed gauge, or temperature gauge—or as a verb, it can be to judge, measure, or assess.
"Gage" might be your first guess at spelling the previous word (a typo found commonly online), but it's not the same word. A "gage" is a pledge or something given like collateral. Shakespeare also used "gage" to refer to a glove thrown down in a challenge. No matter which meaning, it's not a word frequently used.
"Cousin, throw up your gage," says Shakespeare.
You, on the other hand, will almost always use "gauge," I'm guessing.
Now, if you're feeling a bit shamefaced because you've gotten this wrong in the past, there's no need to race off in your car. "Gauge" first came to English in the 15th century, but the thing about the 15th century was that standardized spelling wasn't really stressed. So, therefore, "gauge" and "gage" were used interchangeably. Yep, there's a precedent for this confusion.
However, "gauge," as we know it and use it, became preferred in the late 19th century and has been ever since. This is the version you should stick with.
I don't need to gauge your interest in the correct spelling, but I would recommend it.
---
Join 775+ subscribers and sign-up for my writing and editing email newsletter for more language tips and trivia like this.